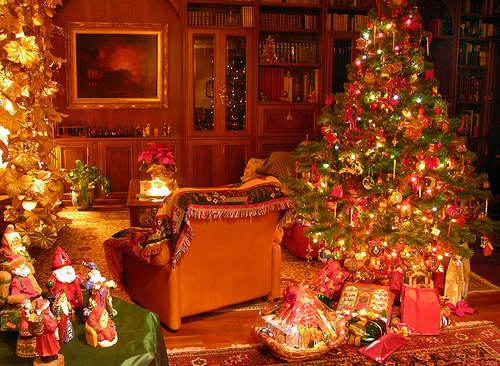 Noi vi avvisiamo, i vostri amici potrebbero pure prendervi in giro o anche rimanere perplessi di fronte ad un augurio di Natale scritto in inglese. Una verità ancora più valida nel caso in cui questa lingua non la conoscete molto, tuttavia a seconda dell'occasione o del destinatario potrebbe essere divertente. Ecco alcune frasi di felice 25 dicembre o, dovrei dire, Merry Christmas, tutte per voi:
At Christmas and the coming New Year a lot of joy and goodness of people, family happiness and God's blessing bringing peace from ….
I wish that the New Year
Is best for you,
that only bright days will come,
that dreams will be so colorful,
that evenings will be full of hope
and mornings at ease!
On the occasion of the approaching Christmas lots of health, happiness and every success in the New Year wishes …
Merry and peaceful Christmas
Stack of gifts, crazy New Year's Eve and the fulfillment of dreams in the New Year wishes …
All the best. Every success and fulfilling the most secret dreams
in the coming New Year wishes ..
A tender kiss under the Christsmas tree, we two shal remain together for this Christmas and forever
Best wishes for the realization of all your desires. Happy New Year
Happy Holidays and best wishes for joy and peace
The magic of the stars will bring us an extraordinary new year: Lets have faith
May the Chrismas night be full of happiness and peace
Throw your unhappiness out of the window, ed let happiness and satisfaction take its place. Happy New Year
The old year is burning in the fire and the warmth warms up the happy new year
A foamy toast of wishes: Happy New Year
The old year is burning in the fire and the warmth warms up the happy new year