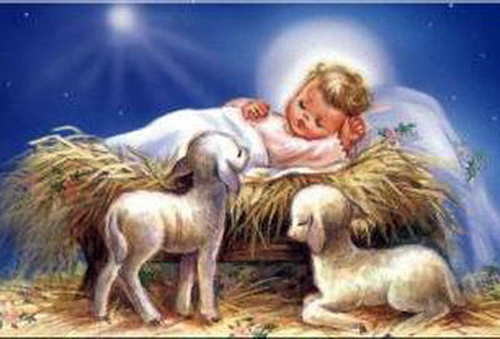 Due canzoni che iniziano con la R nel titolo, sono famosissime e restano nel cuore da anni e sono: Rudolph The Red-Nose Reindeer e Rocking Around The Christmas Tree. Io adoro in particolare la seconda. E' così allegra e mi fa ricordare il film "Mamma ho perso l'aereo", dove era tra le colonne sonore. Ecco i testi:
Rudolph The Red-Nosed Reindeer
Johnny Marks (c) 1949
You know Dasher and Dancer
And Prancer and Vixen,
Comet and Cupid
And Donner and Blitzen.
But do you recall
The most famous reindeer of all?
Rudolph the red-nosed reindeer
(reindeer)
Had a very shiny nose
(like a light bulb)
And if you ever saw it
(saw it)
You would even say it glows
(like a flash light)
All of the other reindeer
(reindeer)
Used to laugh and call him names
(like Pinochio)
They never let poor Rudolph
(Rudolph)
Play in any reindeer games
(like Monopoly)
Then one foggy Christmas Eve
Santa came to say
(Ho Ho Ho)
Rudolph with your nose so bright
Won't you guide my sleigh tonight?
Then all the reindeer loved him
(loved him)
And they shouted out with glee
(yippee)
"Rudolph the red-nosed reindeer
(reindeer)
You'll go down in history!"
(like Columbus)
Rockin' Around The Christmas Tree
Brenda Lee
Rocking around the Christmas Tree
at the Christmas party hop
Mistletoe hung where you can see
Ev'ry couple tries to stop
You will get a sentimental feeling
When you hear voices singing
"Let's be jolly; Deck the halls with boughs of holly"
Rocking around the Christmas Tree
Have a happy holiday
Everyone's dancing merrily
In a new old fashioned way
Rocking around the Christmas Tree
Let the Christmas Spirit ring
Later we'll have some pumpkin pie
and we'll do some caroling
You will get a sentimental feeling
When you hear voices singing
"Let's be jolly; Deck the halls with boughs of holly"
Rocking around the Christmas Tree
Have a happy holiday
Everyone's dancing merrily
In a new old fashioned way